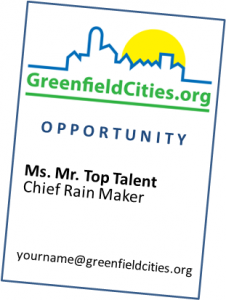 GreenfieldCities is opening a new office in Jordan. That is why we are looking for talented Jordanian or Syrian nationals who want to contribute to the mission of GreenfieldCities.  Women are especially encouraged to apply!
Do you live in Jordan, are you willing to work in Mafraq, do you support the principles of GreenfieldCities and do you have a flexible mind-set, then please take a look at the vacancies by clicking on the links and follow the application procedure as described over there.
If you don't find a match with your skills, but are you still interested to contribute to our organization, please send an open application in English to jobs@greenfielcities.org including your CV/ resume and a short motivation. We will do our best to respond as soon as possible to all applications and look forward to recruit talent with the drive and potential to make our organization flourish in Jordan.