Outline
Help us help refugees that are currently in Europe to join project teams in their own field of expertise at top institutions and companies in North Western Europe. This gives them a good starting working place and helps to make the GreenfieldCities mission to create sustainably safe cities in the refugee's home regions a reality.
An internship is not only a stepping stone for a refugee to grow into a fully inclusive position in his or her current place of living. It also helps GreenfieldCities to reach longer term goals by using the results of the internships to make our proposition for structural solutions in the refugees home regions stronger. Therefore your support also helps refugees do something for their home region and possibly help them to return home one day.
How it Works
We team up with expert institutions and companies like Radboud UMC (healthcare), Wageningen UR (Food & Water), Alliander (Energy) and others to create expert teams on all key matters needed for creating a strong city.


We recruit and coach refugees with relevant expertise that are currently in Europe to join or even lead these teams. We also guide and align the teams ourselves.
These teams create plans, cases and tools for the development of the new cities, and since they are led by top institutes in their field, they will fuel credibility and political support for our mission.
We make sure that the deliverables from those expert teams get joined together into a powerful toolbox and a strong message towards European and Regional leadership that this is an opportunity that cannot be ignored.
The very least that the refugees get out of this is an introduction into a strong, professional European network in their own field of expertise. It will dramatically increase their options: they have a much better start in Europe but also an option to become leaders in the new cities if they choose to return in due time.
Sponsor Internships
Any financial contribution helps to cover the costs of on average € 10.000 per 6 month internship.
The GreenfieldCities foundation is officially recognized by the Netherlands tax authorities as an organization for the Common Good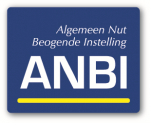 (shortened to ANBI in Dutch) , allowing financial sponsors tax deductions in the Netherlands.