As part of the feasibility study for the Mafraq Youth Business Campus, GreenfieldCities organized a design competition for students from the Al Al-Bayt University in Mafraq. Jordanian and Syrian students from the departments of Architectural Engineering, Renewable Energy and IT participated and were intensively coached by GreenfieldCities' staff during the competition.
The multidisciplinary design exercise was a unique learning experience for the participating students, because they do normally not collaborate with students from different disciplines. This exercise forced them to look beyond their own discipline and integrate ideas from students with a different perspective. The winning group won JOD1500, in addition to a signed certificate, real Dutch flowers and an internship opportunity for the best student.
GreenfieldCities is committed to generate impact for young people from Mafraq and therefore believes in the importance of engaging youth in the design process for the Youth Business Campus. The Al Al-Bayt design competition was part of this process; a clear demonstration of GreenfieldCities' local commitment to Mafraq.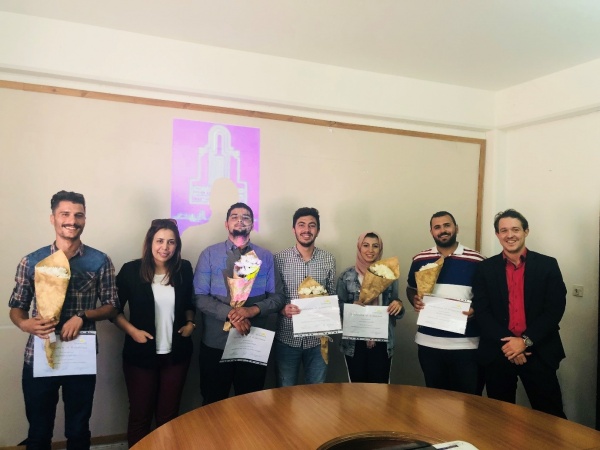 Picture: the winning students from the Al al-Bayt University proudly show their certificates and Dutch flowers