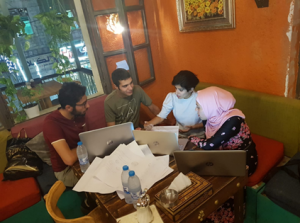 The sketch design of the Mafraq clean-tech business campus is one of the key tasks of the feasibility study commissioned by the Dutch Ministry of Foreign Affairs. Recently, GreenfieldCities lead architect, Dana Ibrahim, visited Jordan and spent four weeks working more closely with the Jordan team, also meeting with Jordanian architects, engineers and urban planners including students for these professions.
Importantly, Dana visited the location of the campus site giving her a much clearer perspective of, and a new sense of enthusiasm for, the design she has been working on when based in the Netherlands. Dana also deepened her knowledge about Jordanian architecture and urban planning and their relationship with the Jordanian climate and culture.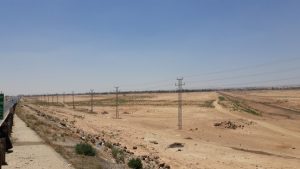 In order to acquire firsthand feedback and knowledge from local people, GreenfieldCities has been working with student groups at Al al-Bayt University (AABU) as well as the University of Jordan. Students from both universities have been working on focused design projects outside of their curriculum, to learn more about urban planning, its challenges and its various layers, for example; energy, greenery and water. University students analyzed the clean-tech campus site and made a design proposal for the site. Whilst in Jordan, Dana supervised these students, discussing their progress, exploring research questions and attending a final presentation of results at the University of Jordan.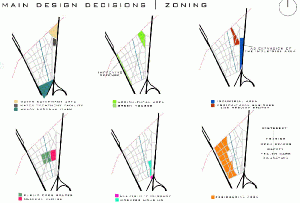 With some students from AABU, Dana also visited The Edgo Atrium – a Leed Gold Certified Building – where students listened to a presentation about sustainable architecture and the importance of building green. Working with students from the Jordan universities has provided GreenfieldCities with a great starting point for the urban planning aspect and the sketch design of the project, whilst simultaneously forging connections with the institutions and students for future collaborations.
Now back in the Netherlands and with a clearer perspective of the local context, Dana is busy working on the urban plan and sketch design for the GreenfieldCities business campus.